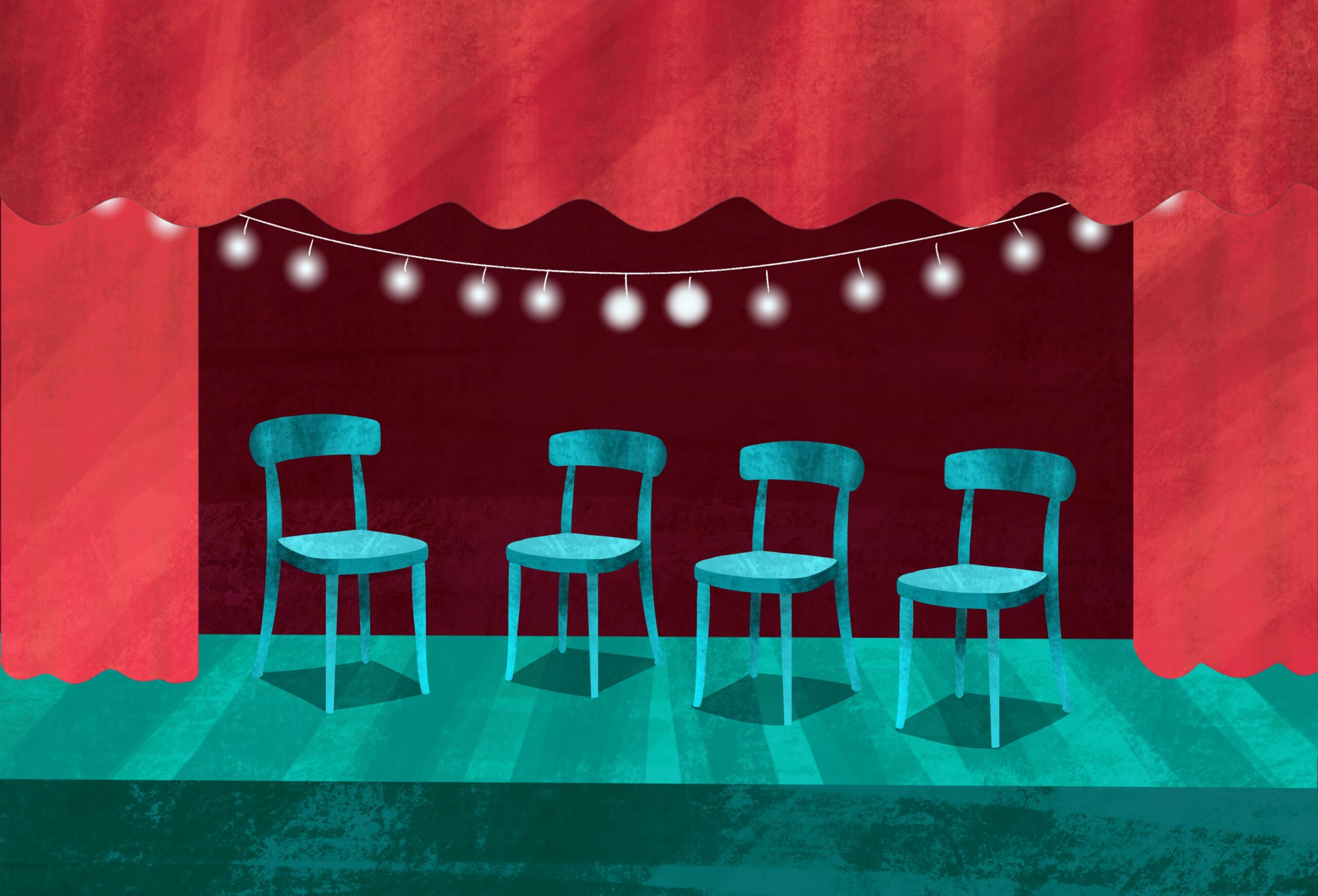 Improv Prototyping
Overview
Improv prototyping is a method that helps groups explore new behaviors for challenging scenarios in an entertaining, creative, and improvised way. The method is based on rapid rounds of suggestions to solve an identified problem through shared tactics. The issue is addressed by finding simple solutions to small elements of the problem, which build up incrementally into an innovative problem-solving tool. Four key roles guide the dynamic of this method: creative director, actors, observers.
Use this method to:
Turn theory into practice: improv is a rehearsal for real-life situations.
Break up a daunting task into smaller segments.
Engage and focus everyone's imagination on solving confusing challenges.
Create a fun alternative to dry or less productive training.
Work across functional and disciplinary barriers.
Learn from peers who have behaviors that solve the problem.
Details
Duration:

1 - 2 hours

Difficulty Level:

Complex

Group Size:

< 20

Level of interaction:

High

Multilanguage fit:

no

Preparation Time:

Long

Purpose:

Development

Type of Online Events:

Workshop,Hackaton,Webinar
Listen to a facilitation tip