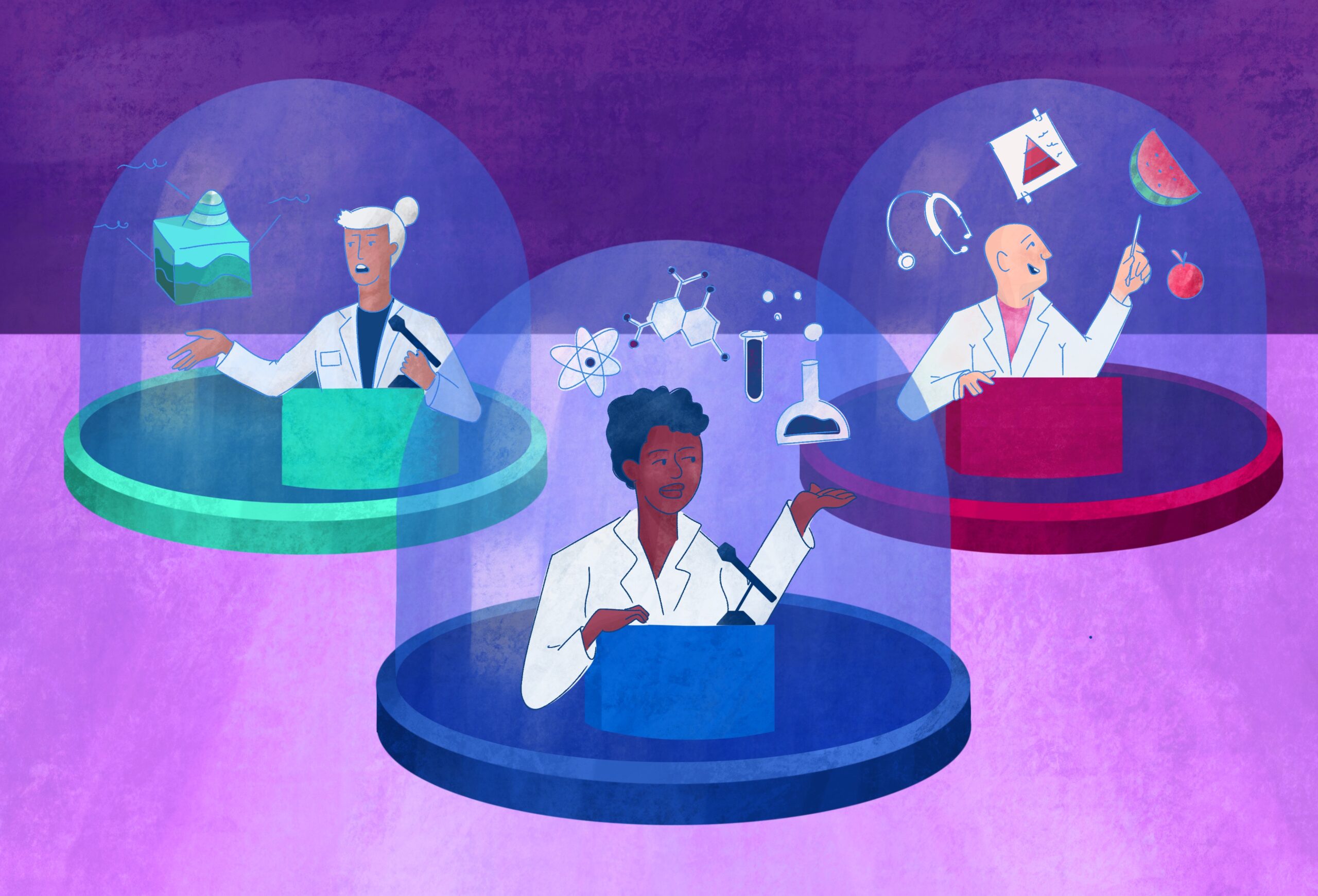 Knowledge Fair
Overview
A knowledge fair is a method used to share experiences, encourage the exchange of information and knowledge, and promote new ideas and concepts. In a knowledge fair, experts from various subject matters are vital for the information exchange to take place. Applying this method in an online setting will require good planning, creativity, and flexibility.
Use this method to:
Provide a networking platform.
Share knowledge, facilitate access to experts and understand peer perspectives.
Display resources and promote best practices.
Details
Duration:

1 - 2 hours

Difficulty Level:

Complex

Group Size:

51 - 100

Level of interaction:

High

Multilanguage fit:

no

Preparation Time:

Medium

Purpose:

Information exchange,Online socialization

Type of Online Events:

Virtual Fairs
Listen to a facilitation tip