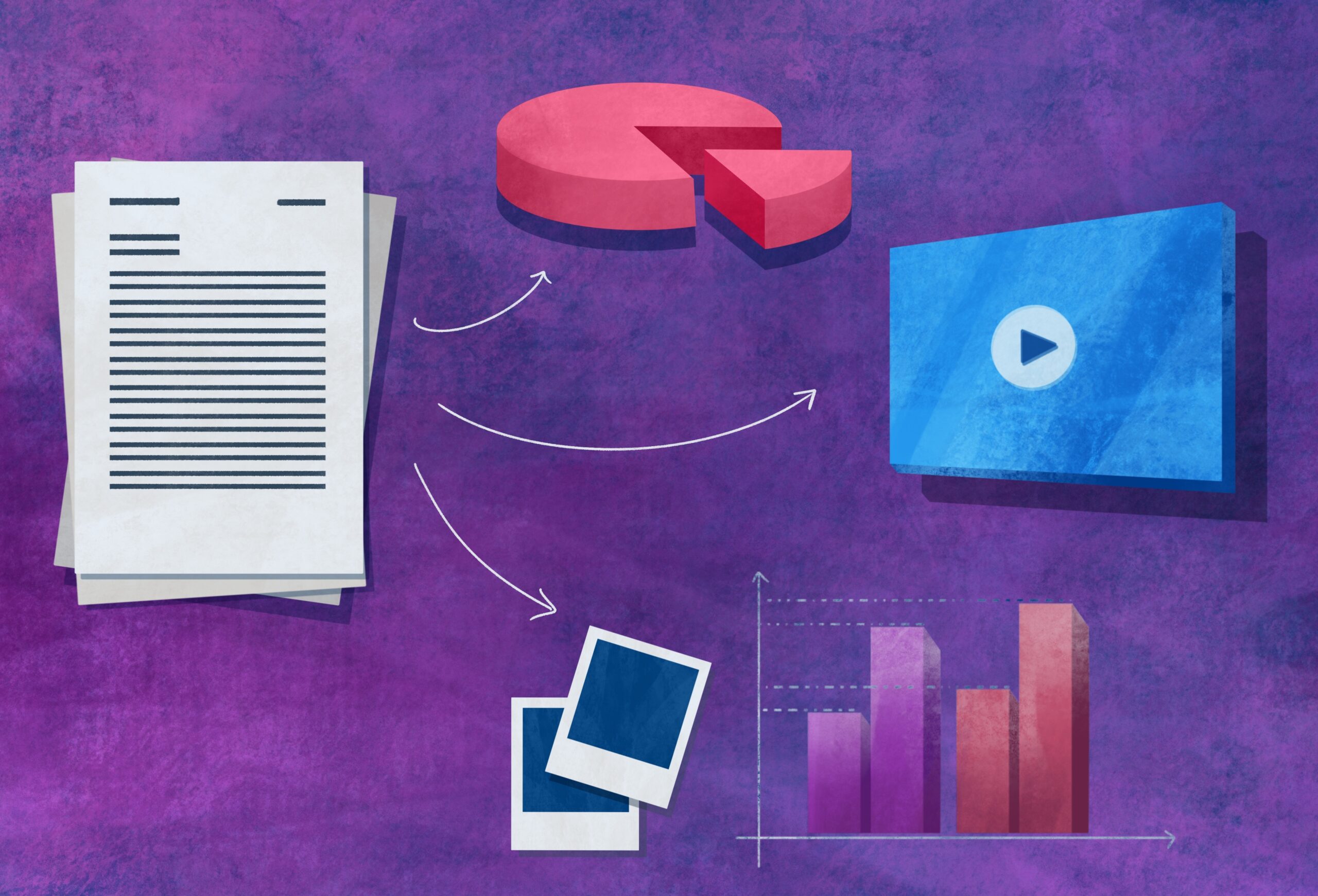 Presentations
Overview
A Presentation is a method commonly used to convey information. However, presentations can be inspirational, persuasive, motivational and lead to transformation if done creatively. In this method, a speaker presents information to an audience who may or may not be knowledgeable about the topic at hand. Presentations can be enjoyable, effective, and memorable when they are tailored to a specific audience and context and include stories and visuals that complement the topic of the presentation. Presentations held virtually can be enriched by using external tools that help the presenter connect and interact with the audience.
Use this method to:
Support, supplement and reinforce the narration.
Stimulate the audience's attention and add interactivity through images, audio and video.
Reach large groups of people.
Inspire and generate transformation in beliefs, feelings, and actions.
Details
Duration:

< 30 min

Difficulty Level:

Easy

Group Size:

20 - 100

Level of interaction:

Low

Multilanguage fit:

yes

Preparation Time:

Medium

Purpose:

Information exchange

Type of Online Events:

Workshop,Virtual conference,AMA sessions,Webinar,Corporate town hall
Listen to a facilitation tip