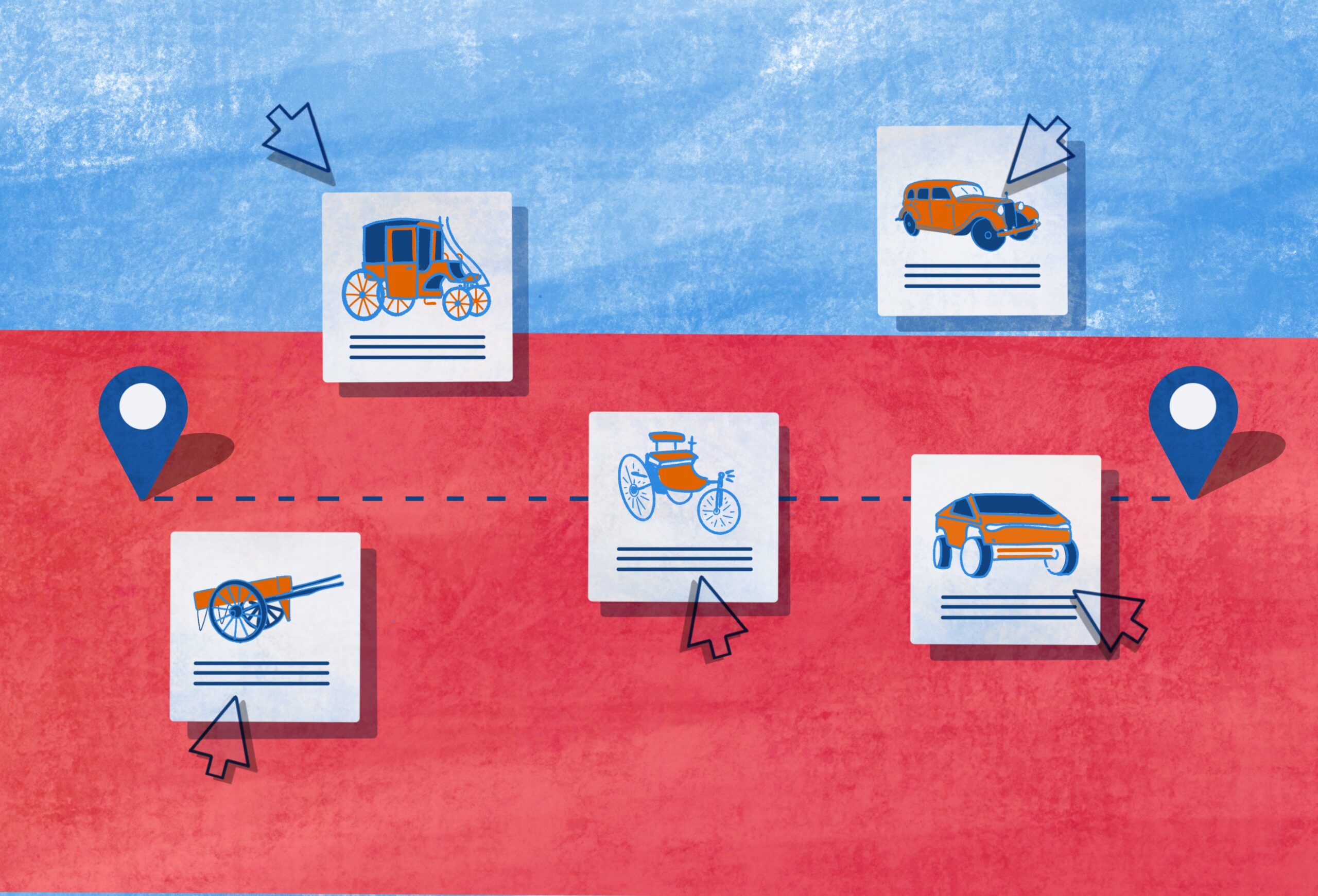 Timelines
Overview
Timelines is a method to illustrate the progress of projects, programs, institutions, or ideas. They are traditionally used to visually represent multiple actions, milestones, and expectations within projects or programs. They can be adapted for reflection on trends, parallel developments, correspondence between events, and strategic planning.
Use this method to:
Understand complex scenarios and plot networks.
Visualize a series of events and identify interconnected milestones.
Activate prior learning or review previously learned concepts or events.
Make history interesting.
Present a new project and its different phases.
Details
Duration:

< 30 min

Difficulty Level:

Easy

Group Size:

20 - 100

Level of interaction:

Low

Multilanguage fit:

no

Preparation Time:

Short

Purpose:

Access and motivation,Information exchange

Type of Online Events:

Workshop,Virtual conference,Webinar,Corporate town hall
Listen to a facilitation tip